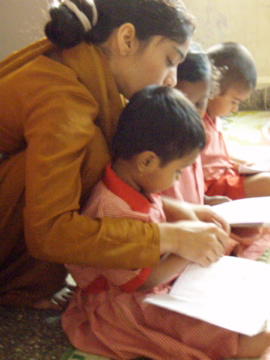 The mission of the pre-school is to:
-Educate the children so that they may be prepared to attend a boarding school when they are old enough. The program teaches the students English using Marathi and Hindi as the mediums of instruction.
-Help the children to learn how to behave in a classroom setting.
-Provide a safe place for the children for part of the day and provide at least one hot meal for the children.
-Children are given uniforms so they have a sense of unity and belonging.
All facilities such as food, uniforms, learning materials and teaching are free.